Full Circle English
was designed as a space where you can learn, practise and expand your knowledge of the English language.
Dive into reading, increase your vocabulary, share your interests, prepare for your future by taking the International Exams which will open doors for you.
Take the opportunity to enjoy the English language from different perspectives.
Use those words you love to charm, to communicate, to travel, to be……
Love for words, 
words that charm...
use them
CrearCreate
was designed as a chest full of possibilities.  
Developing Creativity, recovering the joy of Play and bringing out the inner Child.
Elements that will enable us to explore, experience, create, become aware, put our ideas into practice and above all enjoy.
Teachers and those interested in Drama and Creativity are welcomed to open this chest and discover the very many possibilities this subject has and the rewarding effects this will produce in our work and in our life.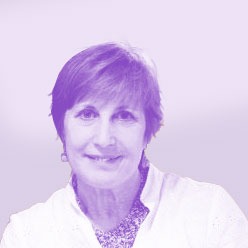 Teacher / Trainer
After getting my  degree from Joaquin V. Gonzalez Teacher Training College in Buenos Aires, I went to the USA for graduate work at DePauw University.
I have a passion for the English Language and have coached students for International exams and done Teacher training for many years.
I also studied Educational Management and Neuropsychology of Learning, useful for my position as Head of English Primary at Cardinal Newman.
I enjoy reading, camping and photography.
SUSAN
COCIMANO
Drama Teacher/ Trainer. I specialise in Drama and Creativity for teaching and learning.
Design and conduct workshops for teachers who wish to train in drama or use drama techniques as a vehicle for teaching creatively across the curriculum.
I have a Postgraduate Certificate in Teaching Shakespeare from the University of Warwick.
I'm interested in encouraging students of all ages to experience Shakespeare in a more dynamic and challenging manner, introducing new techniques and skills.
I was Coordinator of the Arts Department in secondary at Cardinal Newman (2009-2016) and Head of English in a secondary school for ten years.
During my free time I enjoy painting and reading medieval "whodunits"